The roots of Khadki Education Society run deep, which were sown by a few restless minds in the shape of Alegaonkar Brothers, who hailed from Daund and were toiling in the Ammunition Factory at Khadki. The illiteracy of the masses was the stumbling block in the prosperity of the people and Alegaonkar Brothers were quick to pounce upon this dreaded enemy. This was precisely the driving force of the foundation of the Khadki Education Society. Navigating the cross-currents of the British regime, the establishment of the Alegaonkar School in 1913 was indeed an auspicious beginning of the academic movement with strong native moorings at the helm.The pioneering efforts of Mr. Pandharinath Alegaonkar (Treasurer), Mr. Vishnupant Alegaonkar (Headmaster), Mr. Eknath Alegaonkar (Manager) and Mr. Mahadeo Alegaonkar (Superintendent) laid the tiny acorns of Khadki Education Society which has now grown into a big tree. Today, everybody associated with Khadki Education Society holds the contributions of Alegaonkars in high esteem, well, they lit the fire and their successors kept it burning!The motive of Khadki Education Society has been to provide quality education to those who are deprived of education. In this mammoth work, the sturdy support from late Mr. Dutto Waman Potdar, Advocate Patwardhan, Mr. Hormasji Merchant, Comrade Prabhakar Mankar, Mr. Jawagiwar, Mr. Chaskar, Dr. Fredricks, Mr. Shashikant Kadam (M.L.A.), Mr. Kachhushet Gujar, Mr. Krishnarao Kotarwar, Mr. Manikshet Gandhi, Mr. Nimalsahib was invaluable to see the Khadki Education Society marching ahead with gusto. The stellar role played by Ms. Gulubai Mulukh Irani in making available a six¬ acre land to the Society on 99 years lease was indeed a hefty contribution that materialized the dreams of Alegaonkar BrothersThe first school of Khadki Education Society was a trend-setter to leave some wonderful imprints on the sands of time. A credit in a large measure goes to Ms. Sindhutai Mankar who was the first Headmistress of the Girls School. While the primary school was headed by Mr. Madhukar Nirpharake, the secondary school was distinctly fortunate to have Mr. Nimbalkar and Mr. Purandare who led the academic movement from the front.The development graph of Khadki Education Society has climbed to a new height. The entire academic fraternity under the tutelage of Khadki Education Society is working like a busy bee! The Khadki Education Society has the following institutions under its umbrella, which cater to the hopes and aspirations of many localities as well as students coming from far flung areas of Maharashtra.
List of Educational Institutions under Khadki Education Society:
Sou. Pramilabai Pannalal Munot – Pre-primary School.
Alegaonkar Pre-primary English Medium School.
Alegaonkar Primary School.
Alegaonkar Secondary School.
G M I Girls School.
C K Goyal Junior College (Science and Commerce).
Tikaram Jagmmath Junior College (Arts, Commerce and Vocational).
Tikaram Jagannath College of Arts, Science and Commerce (up to Post graduate level)
Shakuntala Hemraj Mutha College of Fine Arts.
The growing educational family needs strong shoulders, professional attitude and great dynamism to keep pace with the changing milieu.Our Ex- Chairman Advocate S. K. Jain, our Ex-Secretary Late Advocate Chandrakantji Chhajed have been our strong pillars over the years. Now our honorable Chairman Mr. Krishnakumarji Goyal and Vice Chairman Mr. Vilas Pangudwale and Secretary Mr. Anand Chhajed are the key factors to shape up our organisation. These personalities infuse the spirit, inject the attitude, imbibe discipline and culture and imbue with much needed confidence to grow. Education is the bulwark of society and the present management is acutely aware of this timeless thought to take the Khadki Education Society to dizzy heights. The Khadki Education Society, its affiliated institutions, teaching and non teaching staff and students from cross-section of the society are confident of shining brightly and in full splendor.

CHAIRMAN'S ADDRESS
Greetings!!!
It is a great honour and a proud privilege for me to deliver an address from the desk of Chairman of Khadki Education Society (KES). I have been a part of the esteemed institute right from my childhood as a student from a humble background to this day when I am shouldering the responsibility of the Chairman of this great Educational Institution. The institute has a legacy of over a 100 years for perseverance, diligence and hard work put in by its entire staff and management for upliftment of the society. KES has been providing quality education to the entire strata of society without any frills, malpractices of donations, unwarranted fees, private tuitions and other such impediments to education.
Started in the year 1913 by the patriotic Alegaonkar Brothers with the aim of educating wards of Ammunition Factory workers, KES has a long way since. KES became an integral part of the community because of its student centric and selfless educational service. In the year 1983, KES widened its scope of education from H.S.C. to Post Graduation. Tikaram Jagannath (T.J.) College provided this "Gateway of Higher Education" and started its academic journey as a single faculty college with Commerce as the pioneer faculty. Presently, T.J. College is a multi-faculty College, imparting higher education in the fields of Arts, Commerce and Computer Science.
T.J. College has already completed two cycles of NAAC Accreditations with a rising graph. Score of the last NAAC cycle was better than the first. All my Students, Professors, Non-Teaching staff and Office Bearers have worked with diligence and single point focus to prepare for the upcoming NAAC cycle. I am sanguine that Khadki Education Society is well-prepared for third cycle of NAAC Accreditation.
As the Chairman, I have set a two fold Student centric Vision for KES. Firstly, to enable our students to face the challenges of globalisation and secondly, to make the students self-sufficient, self-reliant and encourage them to become self employed. Towards this end, we are working to initiate programmes and curriculum for skill development and placements in addition to the existing curriculum.
As an institute our goals will be to achieve success in the fields of Academics, Cultural Activities, Co-curriculum and Extra Curriculum Activities. KES also has a legacy of providing ace sportsmen at international, national and state levels especially in hockey, football and shooting. We, as a team, will strive to take forward the legacy to greater heights in the times to come.
All the resources available at our disposal will be optimally utilised for the welfare of students at large. The entire staff will give the students a strong foundation, impart knowledge, righteousness and core values and will be a source of inspiration in the lives of our students.
I wish everyone Blessings of the Almighty in all your endeavours.
Krishnakumar Goyal
Chairman
Khadki Education Society,
Khadki, Pune-411003
Vision:
To enable our students for facing challenges of globalization.
To make them self-sufficient, self-reliant and encourage them to become self-employed.
Mission:
To empower the students of the disadvantaged classes of society.
To create health and environmental awareness among the students.
To nurture the scientific and technological aptitude in the students.
To cultivate moral, ethical, social and cultural values among the students. To inculcate the principles of Democracy in the students for the national development.
Placement Report from 2011 to 2016
Placement Cell
In simple language the Placement Cell works on the principle of Demand (from the industry) and Supply (of the talented and apt candidates from the Department). In return the Placement Cell is building the good will for the college, in the society and in the industry.
Placement Cell is active in the Department of Computer Science since year 2000. There are 3 to 5 members from the department working on it in rotation every year. The basic aim is to bring the talent of the department in the light.
The placement cell is actively circulating the profiles of the final year students of mainly M.Sc. (Computer Science) in the IT industries from all over Pune.
The openings in the industry are monitored regularly. They are displayed through the notice boards and through emails.
The Placement cell is in touch with the H.R. Dept. of IT industries from Pune.
The eligible candidates are listed out as per the current requirement and the candidates are trained for the interviews. This includes the mock interview backed up with the Personality development guidance.
Campus Interviews
This year the Placement Cell has planned to bring the IT industries to the campus and make the campus selection possible in a big and effective way.
College Facilities
Fully computerised office.
Liabrary with comprehensive collection of books. (Read Library Information)
Spacious, well furnished Reading hall.
Independent & well equipped Computer laboratories for BSc(comp) M.Sc (Comp) , B.C.A. , B.B.A Commerce, Arts Courses .
Well Designed & structured, fully equipped commerce laboratory.
Excellent Acoustically audio visual hall.
Free internet access in all computer laboratories & liabrary.
Gymkhana hall with indoors games, equipment & exercise machines.
APT and expert guidance to acquire skills in foreign games e.g. Hockey, Football, Boxing, Table-Tennis etc.
Computer Science Department Facilities
Three well-eqipped Comp. Sci Laborataries
One well-quipped Electronics Science Lab.
Magazines / e-Magazines, facility to get aware of the world's new trends and technology.
Separate Java Project Lab. during project session.
K-YAN Project Machine is abailable for Students's Project Presentation.
Guest Lectures.
24*7 Internet Facility
Placement activity as per industry demand.
Physical Education and Sports Department
Aim and Objective:
Inspire the Senior college students to participate in physical and fitness activity through sports and make their career too.
Director: Dr. Tujare Vinayak Peter, B.A., B. Ed. (Phy.Edu.), M.Ed., M.Ed. (Phy.Edu), Ph.D. (Phy.Edu.).
About the Department:
Establishment Year 1983.
The department works vigorously for the development of the students in the field of Physical Education and sports.
Till date 114 boys and girls have represented the college at All India Inter University Tournament in various games.
Our Hockey Boys team is Winner at Inter Collegiate Tournament continuously for last 30 years.
Our Hockey Girls team is Winner at Inter Collegiate Tournament continuously for the last 5 years.
Various organizations like Maharashtra Police, Maharashtra Railway Police, Central Railway, Income Tax, Food Corporation of India etc. have appointed our players in various departments under the sports quota scheme.
Player Performances at Various Levels:
Years
Event
No of Player Performances at Various Levels
Intercollegiate
Inter District
State/National
All India Inter University/ West Zone
2010-11
Cricket Boys
15
Football Boys
18
05
01
03
Hockey Boys
17
09
–
04
Boxing Boys
03
Wrestling Boys
01
2011-12
Cricket Boys
15
Football Boys
19
01
Hockey Boys
15
11
–
02
Boxing Boys
03
01
–
–
Wrestling Boys
02
01
–
–
Judo Boys
02
02
–
–
Athletics
02
Kabaddi Boys
10
2012-13
Hockey Boys
16
08
04
05
Hockey Girls
16
10
05
05
Football Boys
16
01
–
–
Boxing Boys
02
02
–
01
Boxing Girls
01
–
–
–
2013-14
Hockey Boys
18
10
–
–
Hockey Girls
17
18
–
–
Football Boys
18
01
–
01
Boxing Boys
02
–
01
–
Athletics
05
–
–
–
Shooting Ball Boys
–
–
02
–
Karate Boys
–
–
02
–
2014-15
Hockey Boys
14
10
–
04
Hockey Girls
14
13
02
06
Football Boys
18
01
–
–
Boxing Boys
03
01
–
01
Boxing Girls
01
–
–
–
Wrestling Boys
01
01
–
–
Cycling Track Race
03
03
05
03
Cycling Road Race
03
03
03
03
Karate Boys
–
–
02
–
2015-16
Hockey Boys
18
05
–
06
Hockey Girls
15
12
–
03
Football Boys
19
01
–
01
Wrestling Boys
01
–
–
–
Cycling Track Race
01
–
–
01
Cycling Road Race
01
01
–
–
Athletics
06
–
–
–
2016-17
Hockey Boys
18
06
–
04
Hockey Girls
18
09
–
04
Boxing Boys
01
01
–
–
Wrestling Boys
01
–
–
–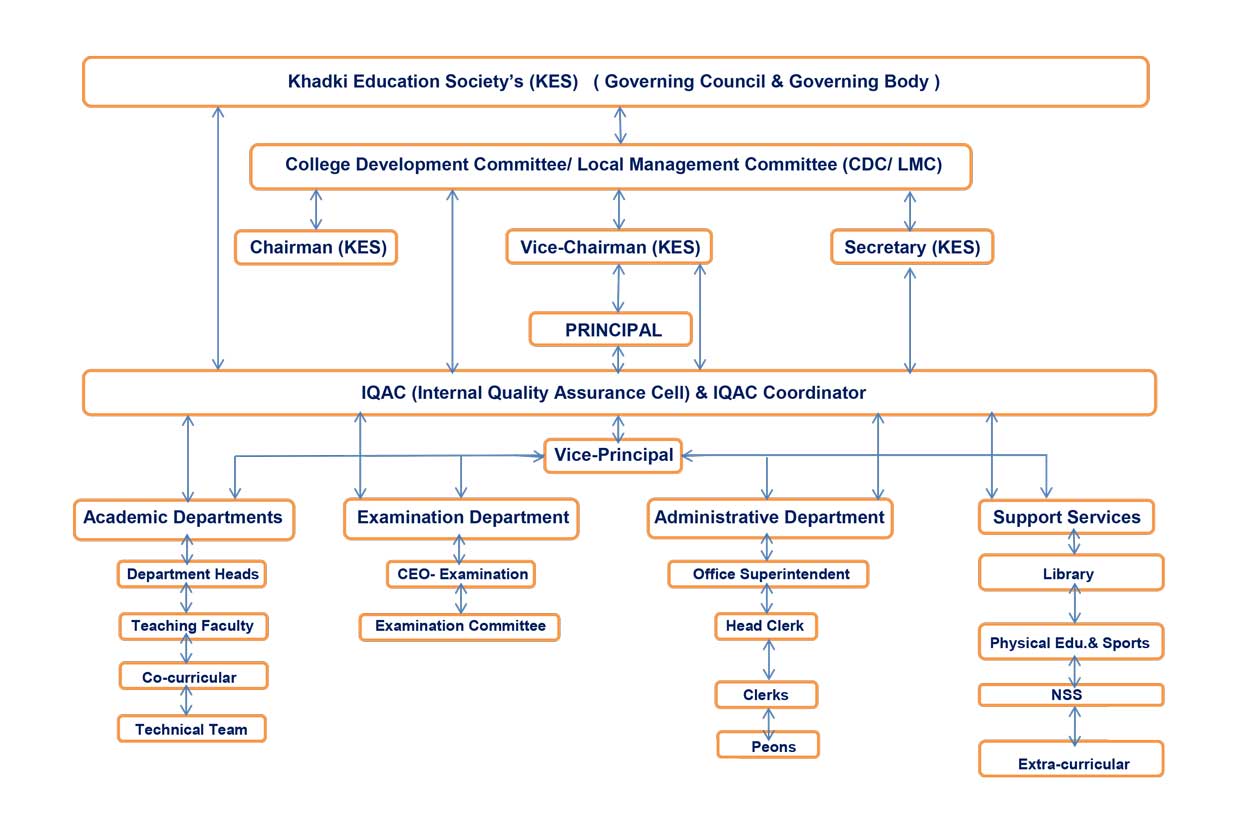 Tikaram  Jagnnath College  Core Values
Nurturing the academic excellence.
Developing skills among student.
Inculcating Human values.
Creating wariness about averments.
Developing scientific temper among student.